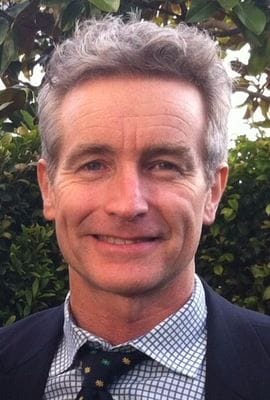 James Burt (Jamie) was born and educated in Melbourne. He attended the University of Melbourne and graduated with MBBS in 1988. During his time at university Jamie was awarded the Ryan Prize for Surgery and the Davis and Geck Prize for Surgery.
Jamie then proceeded in surgical training under the Royal Australasian College of Surgeons and became a fellow of the RACS in 1998. In 1997-98 Jamie undertook advanced training in Plastic Surgery at the University of Texas Southwestern Medical Centre, Dallas, Texas, USA.
Jamie returned to Australia where he was appointed as a member of the Senior Medical Staff at St. Vincent's Hospital, Melbourne. He maintains his appointment at St. Vincent's to the present day where he mainly involves himself in major microsurgical procedures for cancer reconstruction. Currently is actively involved in the breast reconstruction team at St. Vincent's.
Jamie is also involved in advancing emerging technologies and techniques in Plastic Surgery. Jamie is leading the efforts in Vascularised Composite Tissue Allotransplantation (hand and face transplants) to be performed at St.Vincent's. The St.Vincent's team ( including Jamie) performed Australia's first hand transplant in 2010.