Did you know breast reduction reduces the risk of breast cancer
Posted by Dr Jamie Burt on 1 August 2018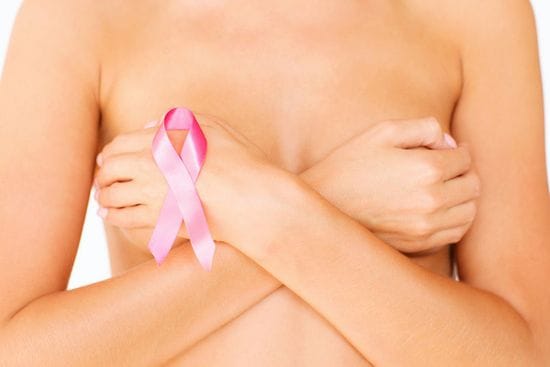 The common reasons women consider breast reduction surgery are neck, back and shoulder pain, postural problems, difficulty exercising, rashes or infections under the breast fold and self-esteem issues.
Having said this if you feel you need to consider breast reduction surgery for a combination of the reasons above it is still reassuring to know that if you do proceed to breast reduction you are likely to be reducing your risk of breast cancer.
There a multiple international published studies which confirm this observation.
The reduction in risk is in the region of 25- 50%. The effect seems to be greatest in women over 40 years of age but is observed across all age groups.
I have listed the research papers below if you are interested in reading up further about this. (Ref 1-5).
A further study has been published looking into whether the effect is related to how much breast tissue is removed. It does appear the more tissue that is removed the greater the effect. (6).
So just to summarise. No one is advocating women consider breast reduction to reduce the risk of breast cancer but it is reassuring to know that if you do feel the need to have your breasts reduced for symptoms such as neck, back, shoulder pain, rashes or infections under your breast fold, inability to exercise combined with self esteem or confidence concerns you are at the same time likely to be reducing your risk of breast cancer.
Baasch M, Nielsen SF, Engholm G, Lund K. Breast cancer incidence subsequent to surgical reduction of the female breast. Br J Cancer 1996; 73: 9613.
Boice JD Jr. , Friis S, McLaughlin JK, Mellemkjaer L, Blot WJ, Fraumeni JF Jr. , et al. Cancer following breast reduction surgery in Denmark. Cancer Causes Control 1997;8: 253
Brinton LA, Malone KE, Coates RJ, Schoenberg JB, Swanson CA, Daling JR, et al. Breast enlargement and reduction: results from a breast cancer casecontrol study. Plast Reconstr Surg 1996; 97: 26975.
Brown MH, Weinberg M, Chong N, Levine R, Holowaty E. A cohort study of breast cancer risk in breast reduction patients. Plast Reconstr Surg 1999; 103: 167481.
Boice JD Jr. , Persson I, Brinton LA, Hober M, McLaughlin JK, Blot WJ, et al. Breast cancer following breast reduction surgery in Sweden. Plast Reconstr Surg 2000;106: 75562
Louise A. Brinton Ph. D. Ingemar Persson M. D. John D. Boice Jr. Sc. D. Joseph K. McLaughlin Ph. D. Joseph F. Fraumeni Jr. M. D. Cancer 2001;91:47883.
You would be amazed how even a talk helps.
If you have any questions about breast reduction surgery contact Dr Jamie Burt's rooms in Melbourne on 03 9500 0366 or contact us by email.

Author:
Dr Jamie Burt
About: Dr Jamie Burt was born and educated in Melbourne, attending the University of Melbourne and graduating with MBBS in 1998. He is a member of the Senior Medical Staff at St. Vincent's Hospital, Melbourne, and was Head of Reconstructive and Plastic Surgery at the Peter MacCallum Cancer Institute until 2004. Known for his respectful, informative, and caring approach, Jamie has been caring for women with breast reduction concerns for over 15 years. During this time, one moment stands out as defining what he aims to achieve with The Breast Reduction Clinic.
Connect via:
Google+
LinkedIn