Having Breast Reduction Surgery In The Warmer Months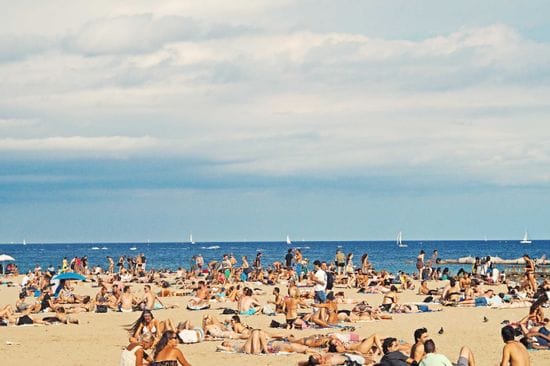 As the weather heats up in Australia in this half of the year few people will be surprised to hear that the enquiries for breast reduction procedures increase.
The prospect of another summer experiencing the additional discomfort of hot and humid weather can cause women to seek advice.
In addition to the well documented neck, back, shoulder pain , difficulties buying clothes and self-esteem issues, which are present at all time of the year, additional symptoms which become more frequent in the summer months which may include rashes under the breasts due to sweating, infections and sometimes even bleeding. If you add into the mix the need to wear bulky heavy bra or bras for the necessary support the situation can be very challenging.
Sometimes women are concerned that due to a combination of these symptoms breast reduction cannot be performed in the summer months. This is not the case. Breast reduction can be safely performed at anytime during the year in fact mainly due to there often being the opportunity to get a break form work, studies or have additional helpers around for childcare, more breast reduction procedures tend to get done over the summer and school holidayand university holiday periods.
There are a few helpful tips though:
Firstly, if you were to have an active infection we would need to treat and resolve this prior to the time of surgery.
Secondly, there is no evidence that the rate of infections or wound healing problems are higher in summer months.
If you do not have a cool place to recover, this may be a consideration though, as you will have a period where you will be restricted in your activities. However, usually you can shower from one day after surgery, enabling you to keep cool, even in very hot weather.
Normally you do not need to change any dressings at home yourself . We see you frequently as necessary and do all that for you.
It is hard to believe but after a breast reduction ( perhaps for the first time ever) you will only need a relatively light crop top/sports bra garment so the hot, heavy garments are likely to be past history.
The extra layers of clothing we all wear in the winter could be a positive to help conceal surgical bras, bruising and swelling following a breast reduction allowing you more privacy, however, as mentioned above, there will be a period where your activities are restricted, so by the time you are feeling like getting out and about again, it shouldn't make a big difference.
When you can resume swimming is more likely to be raised as a concern in summer months once again for obvious reasons. You can return to swimming or at least immerse yourself in the ocean or private ( ie clean ) swimming pool once your wounds are completely healed. This is normally around 2 weeks but could stretch out a little to 3 or 4 weeks if you are unlucky. The scars themselves however, should not restrict you from swimming after this time but the scars will take much longer to fade. This will take 12 to 18 months sometimes and you will always have visible scars on your breasts after breast reduction surgery.
Having a breast reduction over summer actually has its perks. If you choose to have the procedure done over the Christmas holiday period, it may allow you to avoid taking any extra time off work ( other than the compulsory close down period at your office if you have one). Some women like the feeling of not having to explain your absence from work to your co workers as you may have to at another time of the year and maybe even you would have extra sets of hands to help you out while your family and friends' offices close for the festive season. It could also allow you to recover over the New Year period and be fresh for work, family and life commitments kick off again.
If the warmer weather has made you condier a brest reduction contect The Breast Reduction Clinic Melbourne on (03) 9500 0366 to book in your appointment with Dr Jamie Burt or send us an email on our Contact form.

Author:
Dr Jamie Burt
About: Dr Jamie Burt was born and educated in Melbourne, attending the University of Melbourne and graduating with MBBS in 1998. He is a member of the Senior Medical Staff at St. Vincent's Hospital, Melbourne, and was Head of Reconstructive and Plastic Surgery at the Peter MacCallum Cancer Institute until 2004. Known for his respectful, informative, and caring approach, Jamie has been caring for women with breast reduction concerns for over 15 years. During this time, one moment stands out as defining what he aims to achieve with The Breast Reduction Clinic.
Connect via:
LinkedIn