Hot, hot, hot
Posted by Dr Jamie Burt on 18 January 2018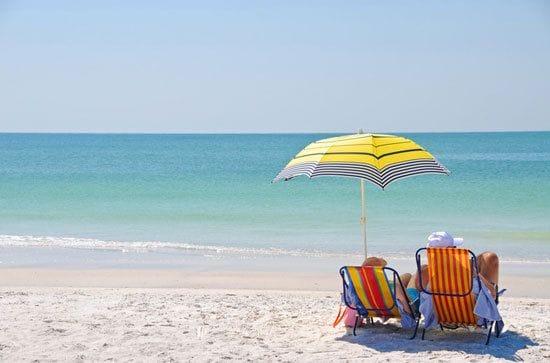 It is here for another year. Every year about this time all the women who have been struggling with the problems disproportionately large breasts cause are rueing the fact they have let another year pass without addressing the issue.
With all the hot and in some places very humid weather we are all experiencing the classic symptoms leading women to consider breast reduction are coming to the front of mind. Perhaps the most frustrating and distressing thing of all is that people who don't have the problem really fail to understand how physically and socially distressing having overly large breasts can be.
No prizes for guessing the issues relating to shoulder, neck and back pain are just made worse by the general tiredness and fatigue we can all experience in extremely hot and humid weather.
What a lot of people fail to understand is that the summer weather creates a lot of additional physical and social issues for women with overly large breasts.
To start with a lot of "the tricks of the trade" for managing the problem become a lot more difficult in hot weather. A lot of women with this problem will use more than one bra to get additional support to control the neck, back or shoulder pain. In summer it is a whole lot harder to camouflage any additional support garment you might normally wear.
In additional summer clothing leaves a lot less options to de-emphasise breast size. This can create a lot of significant issues. A lot of the self-esteem concerns women may be struggling with become more prominent and unfortunately ill formed comments from others (even comments which people intend to be supportive) can really feel hurtful, demeaning or distressing.
Socially many women will report troublesome perspiration from underneath the breast fold or at the sides of the breasts can make obvious perspiration marks on clothing which can be very socially distressing and even require women to change clothing part way through the day to avoid feeling of humiliation.
Finally some women are very prone to rashes underneath the breasts in hot, humid weather which can be painful, lead to infection requiring treatment with antibiotics, and on occasion cause bleeding .This can make it extremely painful to wear a bra or worse still make it impossible to wear a bra until the infection has resolved leaving women stranded and affect ability to work or just to enjoy their lives.
Like any significant medical condition if some or all of these issues are affecting your health then what you need is a management plan. Often part of developing your own plan is seeking help and advice.
Sometimes just a chance to discuss the situation and get a plan in place can help. If nothing else if you have a proactive plan in place whether this ends up involving breast reduction or not maybe the prospect of next summer will not be as daunting as this year and years in the past.
For further information about breast reduction, plastic surgery or to make an appointment contact Dr James Burt - Plastic Surgeon at The Breast Reduction Clinic in Malvern, Melbourne.

Author:
Dr Jamie Burt
About: Dr Jamie Burt was born and educated in Melbourne, attending the University of Melbourne and graduating with MBBS in 1998. He is a member of the Senior Medical Staff at St. Vincent's Hospital, Melbourne, and was Head of Reconstructive and Plastic Surgery at the Peter MacCallum Cancer Institute until 2004. Known for his respectful, informative, and caring approach, Jamie has been caring for women with breast reduction concerns for over 15 years. During this time, one moment stands out as defining what he aims to achieve with The Breast Reduction Clinic.
Connect via:
LinkedIn