More about patient satisfaction after breast reduction?
Posted by Dr Jamie Burt on 14 May 2015
Today we are going to follow on from the last post and further discuss patient satisfaction with breast reduction?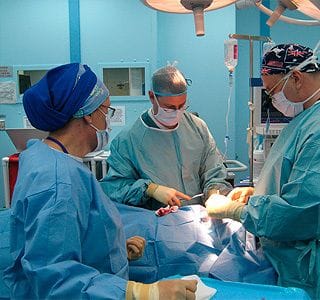 In 2012 in the research journal of the American Society of Plastic Surgeons (this is called Plastic and Reconstructive Surgery) a research study was published where the results of all the available previously published research studies were combined and analysed. (this is called a meta-analysis).
In addition to well documented improvements in musculoskeletal pain (back pain,neck pain, shoulder pain) women reported significance improvements in headaches, sleep and breathing. The psychological benefits showed significant improvements is self esteem, sexual function, decreased reported levels of anxiety and depression.
Any plastic surgeon will tell you the breast reduction patient are the happiest group of patient is any plastic surgery practice.This is why.
If you have any questions please contact us at the Breast Reduction Clinic.

Author:
Dr Jamie Burt
About: Dr Jamie Burt was born and educated in Melbourne, attending the University of Melbourne and graduating with MBBS in 1998. He is a member of the Senior Medical Staff at St. Vincent's Hospital, Melbourne, and was Head of Reconstructive and Plastic Surgery at the Peter MacCallum Cancer Institute until 2004. Known for his respectful, informative, and caring approach, Jamie has been caring for women with breast reduction concerns for over 15 years. During this time, one moment stands out as defining what he aims to achieve with The Breast Reduction Clinic.
Connect via:
LinkedIn