Summer is coming!
Posted by Dr Jamie Burt on 13 October 2016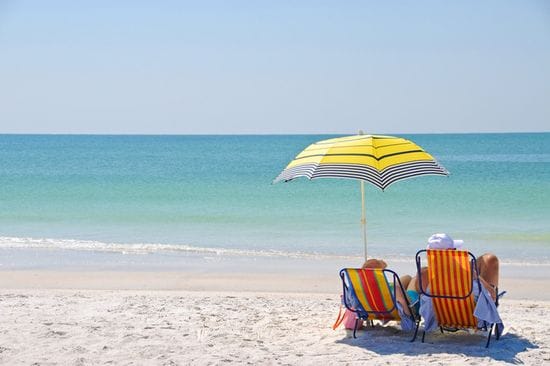 Given the long, cold winter we experienced this year and stormy weather we have been experiencing in the last few weeks it is hard to believe summer is just around the corner but no doubt the warm weather is not that far away.
If you have been struggling with the symptoms overly large breasts can cause for years now, the prospect of battling through another summer can be daunting.
Often at this time of year we see women coming in saying "I just can't face another summer with these things. They have got to go".
The concerns are no news to you .
Physical symptoms of large breasts:
The neck aches, back aches, shoulder strain.
The tiredness caused by carrying the weight of your breasts around is just magnified when the fatigued generated by hot or worse still humid weather kicks in.
While some women struggle with rashes, infections and even bleeding areas in the fold under their breasts at any time of the year for most women these issues are made much worse by the heat of summer.
Social issues and self esteem impacts of having large breasts:
Whether it is the paralyzing prospect of being expected to get into the swimming pool and help with learn to swim classes for your kids or making excuses why you can't make it over to a friend's house for a swim in the pool on Saturday when you know all your other friends will be there the social issues and self esteem impacts of living with overly large breasts tend to be worse over the summer months.
Over the cooler months while the physical symptoms can be similar most women use clothing choices to help them minimize the social impacts of overly large breast. In the summer months clothing choices become part of the problem not a temporary solution.
The wide bra straps required to stop your bra cutting in to your shoulders or worse still for some women the double bra straps as a result of needing to wear two bras to get adequate support are not a good look peeping out from under a singlet top.
For many women dealing with these problems summer is a very difficult time and the tendency is to decline invitations and back out of social events.
Often women explain they find talking about these issues very socially isolating because friends or family members may not understand if they do not have the same issues or women are fearful of being judges harshly by others. This only makes the problems worse.
What is the solution?
Clearly the solution to these issues will be different for each individual person. Everyone's circumstances, responsibilities, and priorities are different.
What we all have in common though is the need for access to good quality information about our options. Make sure you visit our Resources section on our website which has other blogs, videos and FAQ's.
Breast reduction surgery is a big decision and it is not for everyone but the research data shows that symptoms such as neck pain, back pain, shoulder pain, rashes and infections in the fold under your breasts can be consistently improved so it is worth accessing the information.
Information is power. Once you have the chance to read, view, listen, discuss and clarify the available information you will be able to integrate it into your life situation and decide if a procedure makes sense for you or not.
If you would like to discuss your options for breast reduction surgery contact Dr James Burt at the Breast Reduction Clinic in Malvern, Melbourne.

Author:
Dr Jamie Burt
About: Dr Jamie Burt was born and educated in Melbourne, attending the University of Melbourne and graduating with MBBS in 1998. He is a member of the Senior Medical Staff at St. Vincent's Hospital, Melbourne, and was Head of Reconstructive and Plastic Surgery at the Peter MacCallum Cancer Institute until 2004. Known for his respectful, informative, and caring approach, Jamie has been caring for women with breast reduction concerns for over 15 years. During this time, one moment stands out as defining what he aims to achieve with The Breast Reduction Clinic.
Connect via:
LinkedIn