Will breast reduction resolve my symptoms?
Posted by Dr Jamie Burt on 12 May 2015
Once you know what motivates women to have breast reduction the next obvious question is does breast reduction resolve their issues?
The answer is -YES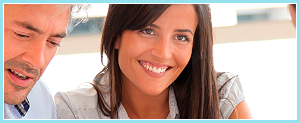 All the reported research shows significant improvement in all the symptoms concerning women. These results have been reproduced in multiple studies which document symptom reduction
Resolution of pain
Increased exercise tolerance
Objectively documented improved posture (xray studies show improved spinal angles)
Improved lung function documented (i.e; it is easier to breathe without excessive weight dragging on your chest)

Author:
Dr Jamie Burt
About: Dr Jamie Burt was born and educated in Melbourne, attending the University of Melbourne and graduating with MBBS in 1998. He is a member of the Senior Medical Staff at St. Vincent's Hospital, Melbourne, and was Head of Reconstructive and Plastic Surgery at the Peter MacCallum Cancer Institute until 2004. Known for his respectful, informative, and caring approach, Jamie has been caring for women with breast reduction concerns for over 15 years. During this time, one moment stands out as defining what he aims to achieve with The Breast Reduction Clinic.
Connect via:
LinkedIn